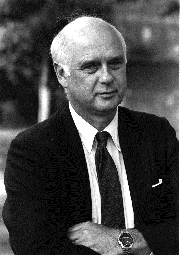 Home | Services | Consultants
---
I NTERFOREST, LLC CONSULTANTS

JOHN C. GORDON is Pinchot Professor of Forestry and Environmental Studies Emeritus at the Yale School of Forestry and Environmental Studies, and he currently is also Senior Managing Fellow at the Center for Sustainable Processes and Practices at Portland State University. At Yale Forestry he was Dean from 1983-1992 and again in 1997-98. Before that he was Head and Professor, Department of Forest Science, Oregon State University, Professor of Forestry and Iowa State University, and Principal Plant Physiologist at the Pioneering Project in Wood Formation, USDA Forest Service, Rhinelander, Wisconsin. He has B.S. (forest management) and Ph.D. (plant physiology and silviculture) from Iowa State University, and has been a Fulbright Scholar in Finland (University of Helsinki) and India (Bangalore).

His primary expertise is in the biological basis of forest productivity, the management of research, and forest policy. He is senior editor of the primary book on biological nitrogen fixation in temperate forest ecosystems and researches the interaction of carbon and nitrogen fixation in forests. He has led several national-level assessments, including those on research and resource management in national parks, forestry research (for the National Research Council/National Academy of Sciences), and indian forests and forestry. He served as a member of the Congressionally-mandated Scientific Panel on Late Successional Ecosystems, and was co-chairman of the Seventh American Forest Congress.

He has extensive consulting experience with public and private organizations, including forest product firms, the World Bank and the United Nations Development Programme. He has authored or coauthored over 100 publications, and has overseas experience in a variety of places, including India, Pakistan, China, Costa Rica, Brazil, Argentina, Finland and Scotland. He is currently a managing partner in two companies, Candlewood Timber Group, LLC, (an FSC-certified sustainable forestry company managing 70,000 hectares of natural forest in Northwest Argentina) and Maximum Yield Associates, LLC (applying advanced technology to forest analysis and improvement).

Selected Publications

Gordon, J.C. and Berry, J.K. 2006. Environmental Leadership Equals Essential Leadership: Redefining Who Leads and How. Yale University Press, New Haven, CT.

J.C. Gordon, The new face of forestry: exploring a discontinuity and the need for a vision. Pinchot Lecture, 1993 Pinchot Institute for Conservation, Grey Towers Pinchot Lecture Series, Milford, PA.

Berry, J.K. and J.C. Gordon, eds. 1993 Environmental leadership: effective skills and styles. Island Press, Washington, D.C. 286 pp.

Gordon, J.C. 1993 Ecosystem Management: an idosyncratic overview. In Sample, A. and Olsen, J. eds. Defining Sustainable Forestry. Island Press, Washington, D.C.

Russo R.O., J.C. Gordon. and G.P. Berlyn. 1993 Evaluating alder-endophyte (Alnus acuminata-Frankia mycorrhizae) interactions: growth response of Alnus acuminata seedlings to inoculation with Frankia strain ArI3 and Glomus intraradices, under three phosporus levels. Jour. Sustainable Forestry. (1): 93-110.
---
Home | Services | Consultants

© Interforest LLC